MISSION
Assuria is a solid financial group offering the best insurance products and services to the markets in which we operate. We deliver an innovative and world class customer experience with care through a wide array of solutions. We are a trustworthy partner, respecting the interests and aspirations of our stakeholders and communities. We aim to provide opportunities towards the growth and development of our employees and agents and to offer a fair return to our shareholders.
VISION
To be the preferred financial institution in the Caribbean, offering trustworthy, innovative and easily accessible insurance solutions to protect your futures, built on a solid and secure base.
CORE VALUES
Integrity
Innovation
Expertise
Customer Focus
Care
ORGANIZATIONAL STRUCTURE
Assuria NV is the holding company of shares in Assuria Levensverzekering NV, Assuria Schadeverzekering NV, Assuria Medical Insurance NV, Assuria Beleggingsmaatschappij NV, Interdomestic Trading NV, DSB-Assuria Vastgoedmaatschappij NV (51%), Aarvina Trading NV, Gulf Insurance Ltd., Assuria Life (GY) Inc. (75%), Assuria General (GY) Inc. (75%) and Assuria Life (T&T) Ltd. (97%).
WHO ARE WE?
Assuria NV is the largest insurance company in Suriname. In 2012, Assuria NV was the first fully Surinamese financial institution to establish itself abroad by setting up a subsidiary in Guyana. Assuria NV took over in April 2013 the non-life insurer Gulf Insurance Limited, based in Trinidad & Tobago.
In 2015, Assuria NV took a 77% majority stake in the Trinidad & Tobago-based life insurer MEGA Insurance Company Ltd. (MEGA). Unlike Gulf Insurance Limited which operates in several countries, MEGA is based exclusively in Trinidad. The acquisition of the stake in MEGA is a strategic step with which Assuria increases its presence in the Caribbean region. The name MEGA has been changed to Assuria Life (T&T) Ltd.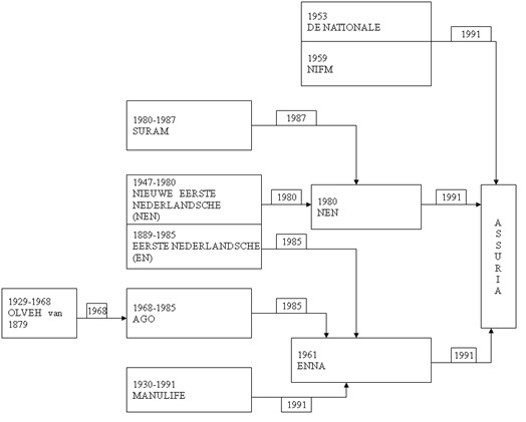 OUR TEAM AND ORGANIZATION
At Assuria, we pride ourselves in being able to provide quality insurance products and services to our customers in an efficient and safe environment. Our Management Team with years of experience in the Industry, along with our motivated, professional, and friendly staff will ensure that we continue to provide great services and products, meet and even exceed customer expectations and continue to be trendsetters in the Industry.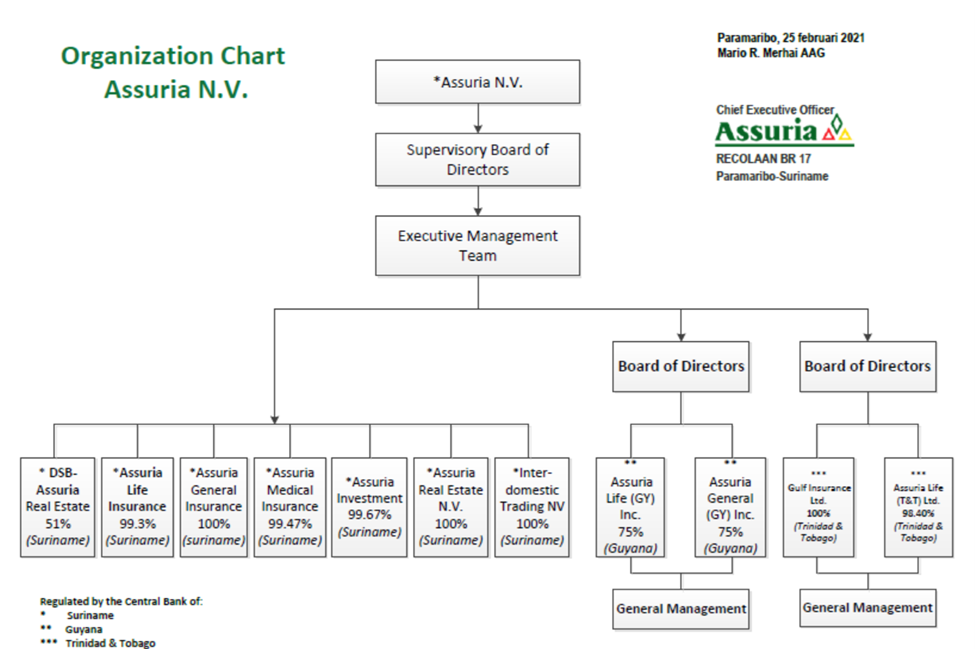 QUALITY MANAGEMENT - ISO 9001: 2015 CERTIFIED
Assuria is an ISO Certified financial service provider in Guyana. Partly as a result thereof, we can guarantee our customers high-quality services that meet international requirements. The quality of our management system, the commitment of our dedicated and qualified employees and the ideas of our customers contribute to the continuous quality improvement of our services.
We have worked closely with The Guyana National Bureau of Standards and KIWA Nederland B.V. for our current Quality achievements and we intend to continue to do so in order to provide our customers with well-deserved quality service.
Certification to the ISO 9001:2015 Quality Management System Standard shows the dedication and the commitment of Assuria General (GY) Inc. and Assuria Life (GY) Inc. in providing exceptional customer service and Insurance products to the Guyanese population.
In Suriname we have been ISO certified since 2009 and here in Guyana we have held this certification since 2016.
Assuria:
Complies with all laws and regulations and with its own company procedures;
Communicates the quality policy to all employees and provides support for its implementation;
Provides the resources to execute the processes effectively and efficiently;
Always open to ideas to improve quality.